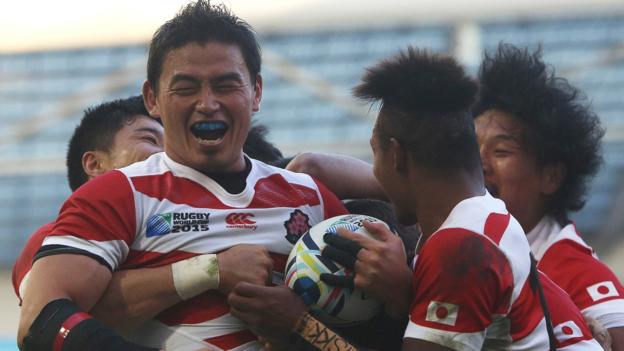 He's played Chief Tui in Disney's Moana and Jango Fett in Star Wars, but now actor Temuera Morrison is set to play Eddie Jones.
The New Zealander will portray the Australian in a new film about the greatest Rugby World Cup shock ever, when Japan beat South Africa 34-32 in 2015 at Brighton's Amex Stadium.
Jones – now head coach of England – was then the Japan boss and the mastermind behind the Brave Blossoms' dramatic win.
Under the working title 'The Brighton Miracle', the film is expected to begin shooting in Australia in January and will be overseen by Australian writer and director Max Mannix.
Karne Hesketh scored a last minute try as unfancied Japan won their first World Cup game since 1991 and also secured their first ever victory over two-time world champions the Springboks, one of the sport's great powers who would go on to reach the semi-finals.
Meanwhile, Japan also beat Samoa and the US, but became the first team in the tournament's history not to make the knock-out stages having won three pool matches.
Jones, who led Australia to the World Cup final in 2003, when they were beaten by a Jonny Wilkinson-inspired England, became England boss two months after Japan's famous win in 2015.
The 58-year-old is the son of a white Australian father – Sam Neill, famous for his role in Jurassic Park, has been announced as the actor playing Jones' father – and a Japanese American mother, and experienced racism growing up in Sydney.
"Eddie understood humiliation because he had lived it," Mannix told Kyodo News. "He is a complex character and I wanted people to see why that is.
"What Eddie Jones and his team did in 2015 was truly magnificent and worthy of being remembered.
"What I want to do is try and show why it happened and where did the self-belief come from."